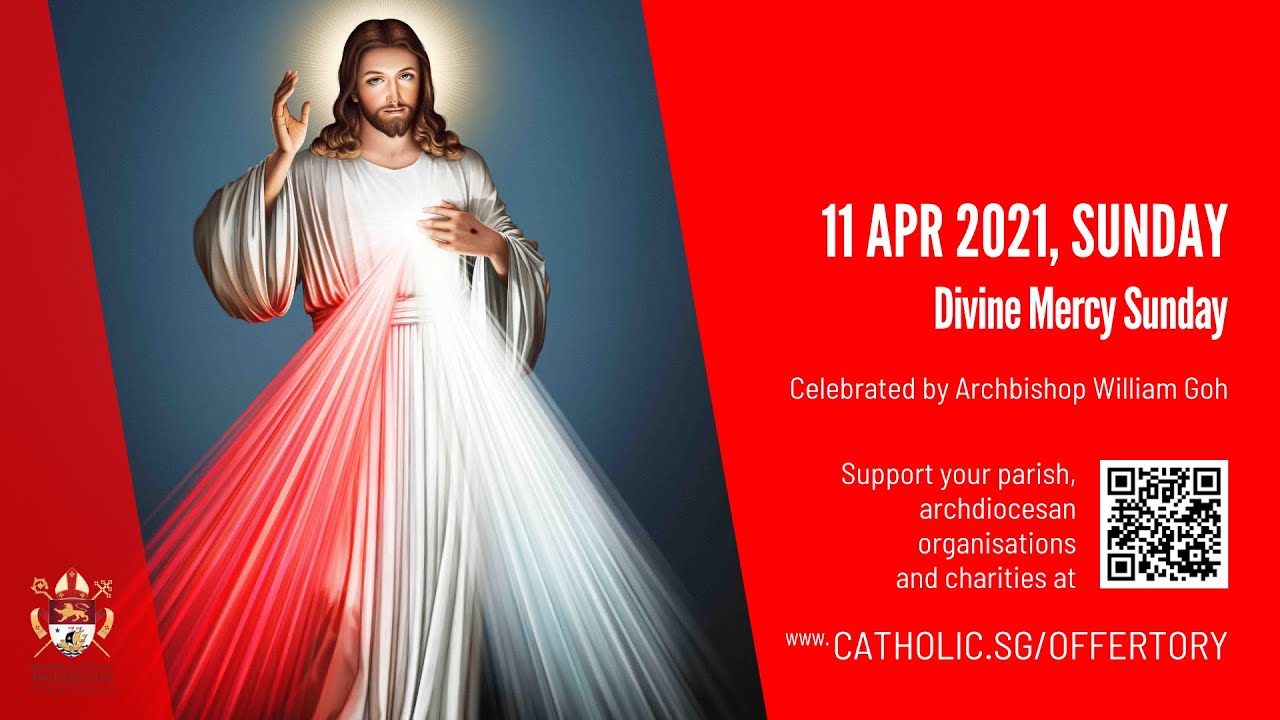 Catholic Mass Singapore 11 April 2021 Divine Mercy Sunday Online
Divine Mercy Sunday (11 April 2021)
Mass Celebrated by Archbishop William Goh.
The celebrant for Masses on our channel for Wednesdays to Sundays is Archbishop William Goh.
The Catholic Mass today is celebrated all around the world. Here in Singapore, we are pleased to provide online, daily Catholic Mass live or recorded in English to all Catholics and anyone interested in the Catholic faith. During Catholic Masses, it is not uncommon to hear a homily about Catholic teachings and Catholic answers to life's questions. The Holy Mass is beautiful and stems from Jesus. Expect Catholic prayers, Catholic hymns (Christian songs) that come from 2000 years of tradition and practice. All are welcome.
Catholic Mass Singapore 11 April 2021 Divine Mercy Sunday
Daily Reading for Sunday April 11, 2021
Reading 1, Acts 4:32-35
Responsorial Psalm, Psalms 118:2-4, 13-15, 22-24
Gospel, John 20:19-31
Reading 2, First John 5:1-6
Reading 1, Acts 4:32-35
32 The whole group of believers was united, heart and soul; no one claimed private ownership of any possessions, as everything they owned was held in common.
33 The apostles continued to testify to the resurrection of the Lord Jesus with great power, and they were all accorded great respect.
34 None of their members was ever in want, as all those who owned land or houses would sell them, and bring the money from the sale of them,
35 to present it to the apostles; it was then distributed to any who might be in need.