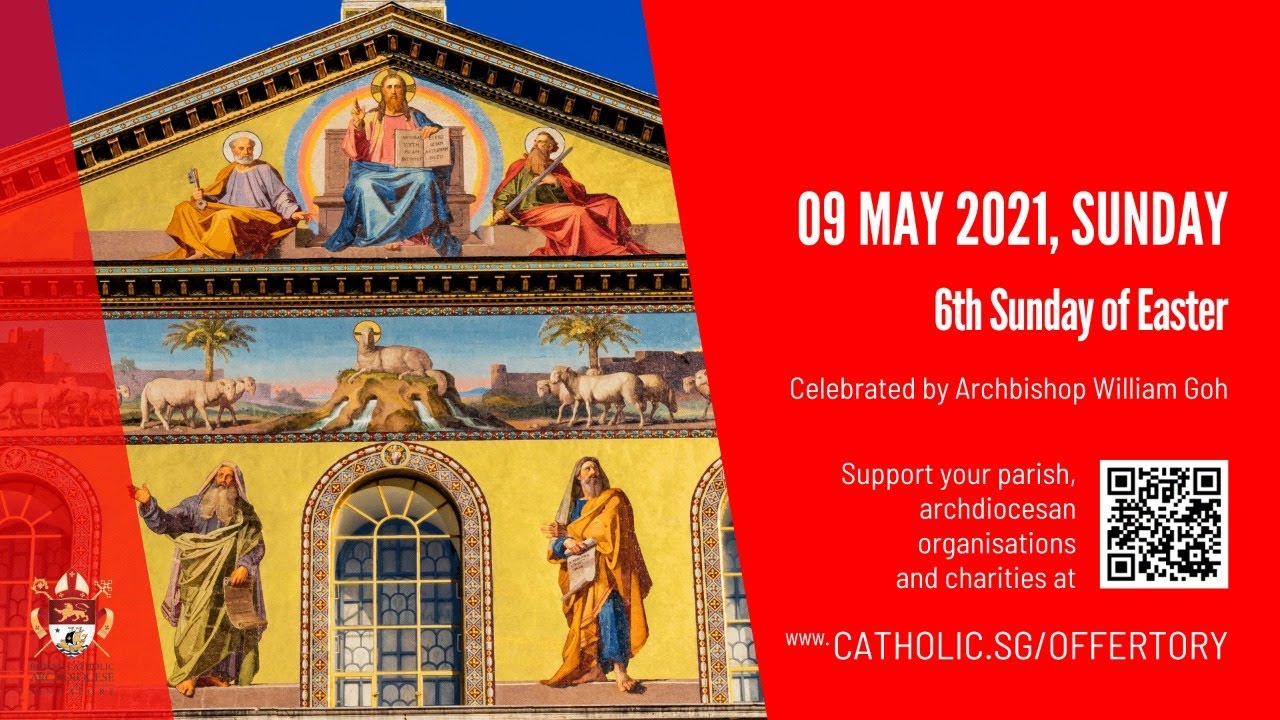 Catholic Sunday Mass Online 9 May 2021 Archdiocese of Singapore
6th Sunday of Easter (9 May 2021)
Mass Celebrated by Archbishop William Goh.
The celebrant for Masses on our channel for Wednesdays to Sundays is Archbishop William Goh.
The Catholic Mass today is celebrated all around the world. Here in Singapore, we are pleased to provide online, daily Catholic Mass live or recorded in English to all Catholics and anyone interested in the Catholic faith. During Catholic Masses , it is not uncommon to hear a homily about Catholic teachings and Catholic answers to life's questions. The Holy Mass is beautiful and stems from Jesus. Expect Catholic prayers, Catholic hymns (Christian songs) that come from 2000 years of tradition and practice. All are welcome.
Listen via online radio at https://www.catholic.sg/radio/
Catholic Sunday Mass Online 9 May 2021 Archdiocese of Singapore
Daily Reading for Sunday May 9, 2021
Reading 1, Acts 10:25-26, 34-35, 44-48
Responsorial Psalm, Psalms 98:1, 2-3, 3-4
Gospel, John 15:9-17
Reading 2, First John 4:7-10
Reading 1, Acts 10:25-26, 34-35, 44-48
25 and as Peter reached the house Cornelius went out to meet him, fell at his feet and did him reverence.
26 But Peter helped him up. 'Stand up,' he said, ' after all, I am only a man!'
34 Then Peter addressed them, 'I now really understand', he said, 'that God has no favourites,
35 but that anybody of any nationality who fears him and does what is right is acceptable to him.
44 While Peter was still speaking the Holy Spirit came down on all the listeners.
45 Jewish believers who had accompanied Peter were all astonished that the gift of the Holy Spirit should be poured out on gentiles too,
46 since they could hear them speaking strange languages and proclaiming the greatness of God. Peter himself then said,
47 'Could anyone refuse the water of baptism to these people, now they have received the Holy Spirit just as we have?'
48 He then gave orders for them to be baptised in the name of Jesus Christ. Afterwards they begged him to stay on for some days.