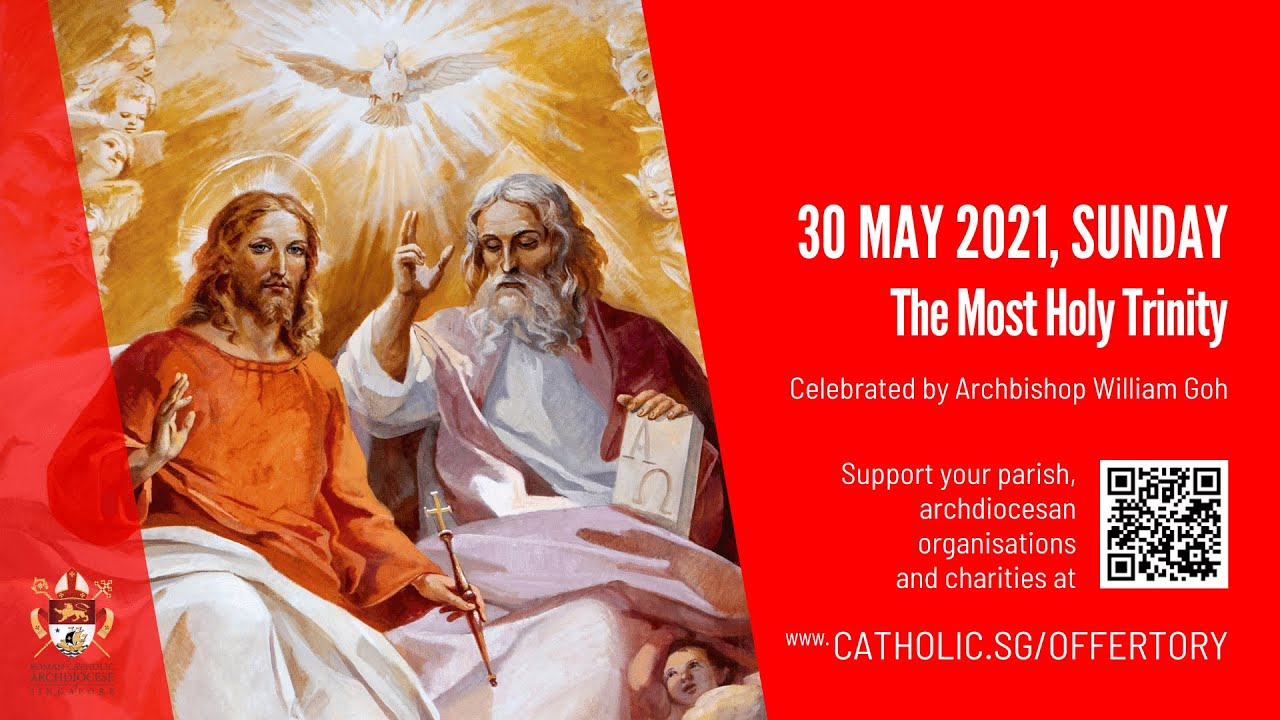 Catholic Sunday Mass Live 30 May 2021 By Archdiocese of Singapore
Sunday, The Most Holy Trinity (30 May 2021)
Mass Celebrated by Archbishop William Goh.
The celebrant for Masses on our channel for Wednesdays to Sundays is Archbishop William Goh.
The Catholic Mass today is celebrated all around the world. Here in Singapore, we are pleased to provide online, daily Catholic Mass live or recorded in English to all Catholics and anyone interested in the Catholic faith. During Catholic Masses , it is not uncommon to hear a homily about Catholic teachings and Catholic answers to life's questions. The Holy Mass is beautiful and stems from Jesus. Expect Catholic prayers, Catholic hymns (Christian songs) that come from 2000 years of tradition and practice. All are welcome.
Watch Catholic Sunday Mass Live 30 May 2021 By Archdiocese of Singapore
Listen via online radio at https://www.catholic.sg/radio/
► MASS READINGS:
• First Reading: Deuteronomy 4:32-34,39-40
• Responsorial Psalm: Psalm 32(33):4-6,9,18-20,22
• Second Reading: Romans 8:14-17
• Gospel: Matthew 28:16-20
Reading 1, Deuteronomy 4:32-34, 39-40
32 'Put this question, then, to the ages that are past, that have gone before you, from when God created the human race on earth: Was there ever a word so majestic, from one end of heaven to the other? Was anything like it ever heard?
33 Did ever a people hear the voice of the living God speaking from the heart of the fire, as you have heard it, and remain alive?
34 Has it ever been known before that any god took action himself to bring one nation out of another one, by ordeals, signs, wonders, war with mighty hand and outstretched arm, by fearsome terrors — all of which things Yahweh your God has done for you before your eyes in Egypt?
39 'Hence, grasp this today and meditate on it carefully: Yahweh is the true God, in heaven above as on earth beneath, he and no other.
40 Keep his laws and commandments as I give them to you today, so that you and your children after you may prosper and live long in the country that Yahweh your God is giving you for ever.'